EVERY CHILD


HAS THE RIGHT TO


LEGAL PROTECTION
Under international law, every child is entitled to registration of his or her birth, including children born to irregular migrants. In practice, there are many problems in the implementation of this rule, leaving many children stateless.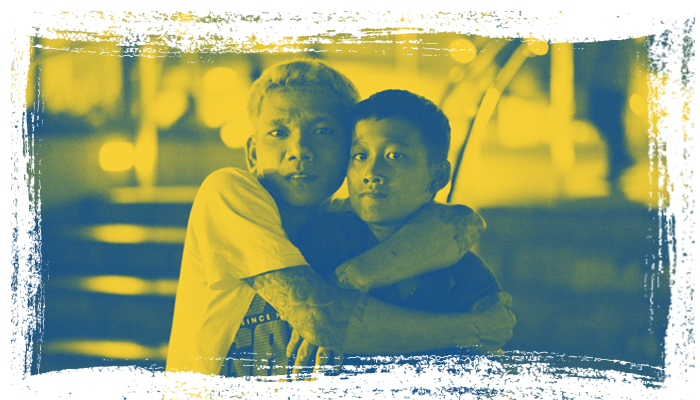 ARTICLE 7 OF THE CONVENTION ON THE RIGHTS OF THE CHILD STATES:
"The child shall be registered immediately after birth, and has the right to a name and nationality, and to know and be cared for by his or her parents. The State shall ensure the implementation of the rights in accordance with national law and its obligation under the relevant international instruments in the field, in particular when the child would otherwise be stateless."
In Thailand, although the real figure is unknown, it is believed that over one million children, born on Thai soil, of both Thai and migrant origins, such as Burma, Laos, Cambodia remain unregistered. The reasons why parents do not register their children at birth include: lack of awareness of the importance of the registration; the cost in both time and money in registering a new birth; the distance to a registry office; legal, social and cultural barriers: and for most migrants, fear of being caught for illegal entry. Thailand is party to the 1989 Convention on the Rights of the Child; however, it imposed reservations to the Convention when it rectified the Convention in 1992.
It specially imposed reservations to Article 7 and 22 of the Convention, which guarantees registration after birth and legal status of children born in Thailand of non Thai parents. Therefore, birth registration for all children is a delicate national security issue which not many dare to tackle except for The Lawyer Council of Thailand and NGOs who are working for the migrant's rights. Even for children born from both Thai parents, the Government has adopted a laissez-faire attitude. Little is done to facilitate or ensure birth registration of each child. As a result there are still many Thai children who are also deprived of such documentation.
Childline's work to help children gain legal status Upon receiving a call from or about a Thai child without legal status, Childline will evaluate all of the available evidential background and determine the best way to proceed. These cases usually involve a big share of lengthy bureaucratic procedures and verifications; sometimes a DNA test has to be performed. Childline closely monitors every stage of the case until a child has received a full legal recognition as a member of the society. Cases involving migrant children usually require a different approach each time and have to be evaluated on the basis of each locality and community to which a child belongs and the process is usually more difficult than for a Thai child.