CHILDLINE HELPS TO


CONNECT PEOPLE WITH


HEALTH SERVICES
Childline's work regarding health issues ranges from phone line counseling on general health information, to co-ordination with hospitals on cases of children's long term illness, and collaboration with various government agencies and NGOs for funding assistance.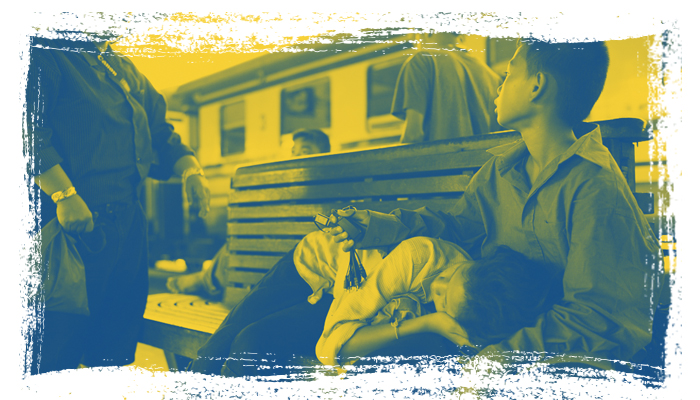 THE THAI NATIONAL HEALTH SERVICE HAS COME A LONG WAY BUT THERE IS STILL MORE TO DO
Although the Thai National Health Service has come a long way in medical care provision, unfortunately, the whole spectrum of health care is not available free of charge to everybody, grown-ups and children alike.
HOW CHILDLINE CAN HELP WITH HEALTH ISSUES
Upon receiving a call for help regarding health problems requiring intervention, Childline will contact the relevant health service providers such as hospitals, local provincial health units, psychiatrist or NGO working with health-related issues. Childline works to provide assistance and connect parents and children with the appropriate services wherever possible. Often, parents need counseling regarding their children's health problems. This may be due to their own lack of knowledge of basic hygiene.
Childline also receives calls for help relating to transport assistance to the hospital or lack of funding to sustain any long term treatment. Lately, many parents with HIV/AIDs have begun to look into the future care of their HIV-negative children who will survive them long after their death. This kind of placement is often as important as the support and care for HIV-positive children. Another important and difficult task is to find an agency that is a suitable match for children who are physically and mentally challenged.