ECONOMIC


INEQUALITY


IN THAILAND
Thailand's economic growth over the last two decades has been very impressive. According to UNICEF, poverty has fallen around two thirds since 1990, even despite the 1997 economic crisis. However, huge income disparities remain and benefits of economic progress have not been shared by all the children in Thailand.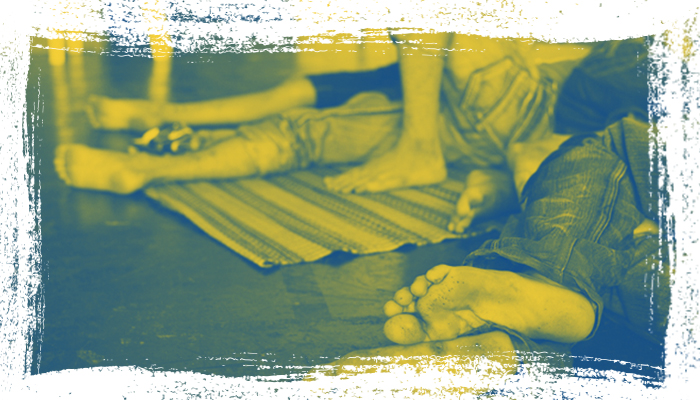 MANY FAMILIES THAT CALL CHILDLINE FOR FINANCIAL HELP TO SUPPORT THEIR CHILDREN USUALLY FALL BELOW THE POVERTY LINE.
Families in these situations tend to find they lack regular jobs, live in dilapidated housing and usually have histories of substance abuse and violence. Children from such homes can be deprived of the whole range of child rights to which they are entitled.
Even though violence and abuse do seem to happen more often in poverty circumstances it can be best attributed to the quality of parenting rather than the poverty itself. We have had many calls for financial assistance where even though families were poor, they have managed to look after their children well, and just require a little extra funding to secure the child with all the basic needs to continue to develop happily within the security of their home. Another common occurrence is when children are left with their grandparents, while parents migrate to the urban centers in search of work. Grandparents quite often try their best, despite their old age, and a bit of extra funding can significantly improve the child's quality of life. On the other hand, Childline does come across many children who suffer neglect and loneliness within the homes of a well-to-do or a middle income family. In a way, it can be more difficult for a child of a middle or upper income family to seek help for fear of bringing shame upon the family.
Although the financial situation of the family has a direct impact on a child's life, it is by no means the deciding factor leading to child abuse, violence or exploitation. While in some poor northern areas of Thailand, a family might turn to selling their children for trafficking and exploitation, other families who are equally poor would never consider even the slightest possibility of doing so. Childline staff have to be very discerning of the various types of parents and parenting practices to verify whether a call for financial assistance is a genuine call for some extra help or whether the parents just seeking to live off the financial assistance for their child. The best interests of the child always have to be considered first.