HELPING CHILDREN


WITH THEIR


EDUCATION
Upon the call for help, Childline will connect with Government agencies such as The Ministry of education, the Ministry of Social Development and Human Security including various NGO's for direct financial assistance to the child's family.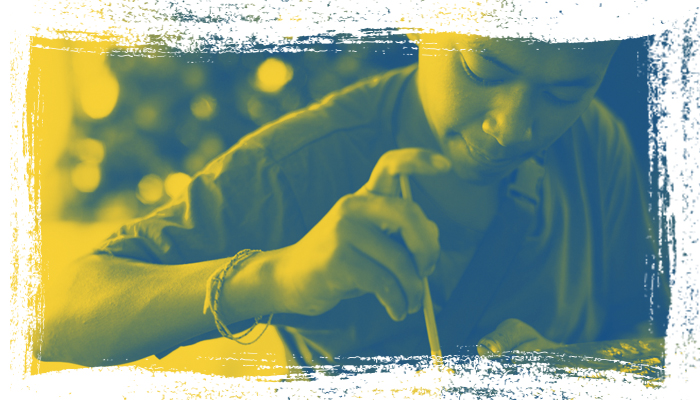 CHILDLINE WORKS CLOSELY WITH FAMILIES, SCHOOLS AND THE MINISTRY OF EDUCATION
Thai schools are free and obligatory until the age of 15 for all Thai children nationwide. Although this law was meant to provide for Thai children only , Childline has managed to place a great many children without ID cards into primary and secondary school. This shows some efforts from the Ministry of Education to allow children to be educated while hoping to get some form of Thai ID card which will allow them to function as equals in Thai society in the future.
Childline works closely with families and schools nationwide for cases which require special attention such as :children needing school change to follow their parents working in a different province ,children with HIV, handicapped children ,abused children and children who strayed from school including children without documentations. This is where Childline comes in to bridge the gap between the families and the authorities. It is the missing link to start a new life.