WE'RE HERE TO


TALK TO YOU


24 HOURS A DAY
Childline Thailand's counseling on the phone is a very important part of our work. Besides calls for help that require immediate intervention, Childline Thailand operates a 24-hour free phone service for children and families who need advice but do not know where to turn to.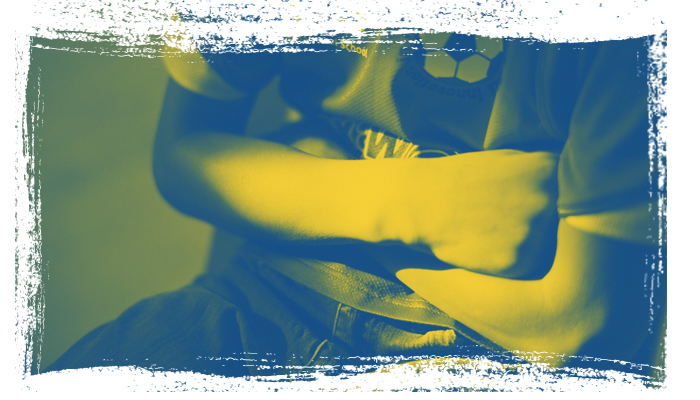 WE HAVE SIX PERMANENT TELEPHONE STAFF READY TO TALK TO YOU 24 HOURS A DAY
For many people, the 21st century hub of information remains a labyrinth which they have no means of venturing in by themselves. Childline Thailand has six permanent telephone staff who are undergraduates majoring in Clinical Psychology and Sociology and recruited from Ramkamhaeng or Thammasart universities. Our other call centre staff are volunteers who are in their third or fourth year of university. For the time being, Childline has enough staff to answer two to three lines at the time.
Although we have received a 10 line extension facility from the Telephone Organization of Thailand, Childline still needs to do much more fundraising to fulfil the capacity with capable and well trained staff in order to serve children and families more efficiently. Over the past six years, Childline Thailand received an average of 150,000 calls per year. What we have found is that general information calls (and even prank calls) can eventually identify a very serious issue that needs immediate attention, such as children living in a very violent family environment or a very poor standard of living. Therefore, we give all calls seeking information and advice as much importance as calls requesting immediate intervention.
Appreciating the importance of every child and each family problem allows for mutual human respect to be communicated down the phone line. This leads to an efficient dialogue that can speed up the communication process leading to trust and cooperation. This is the first step to erase fear and uncertainty usually experienced by callers on their first call.
Trust plays a major role in establishing a long term friendship until children and families feel secure that their problems will not be reported to the press or the police. Above all they must trust that Childline staff are well equipped to work with them to resolve a problem and can come up with various choices that might suit them. Staff are trained to know how to create trust around the confidentiality and privacy of the caller's issue which, in turn, enables them to advise or assist in a very efficient manner. Often, Childline staff are asked not to tell parents about a teen pregnancy or love affair. This requires a great deal of sincere and frank discussion regarding what is best for the young adult and, with the child's agreement, careful planning must be considered for Childline's intermediation with the parents or immediate family members. These types of problems are being experienced by younger and younger children every day. It is no longer rare to find children as young as 12 or 13 years old to ask for this type of advice.
Childline Thailand works hand-in-hand with children and families. Following well established trust, children and families can seek various options with Childline's guidelines and assistance towards solutions.  Nevertheless, at the end of the day, the decision is always up to the children and their families. Many people need help from Childline to assist them to find the information. With this information, Childline is often required to coordinate proceedings on the person's behalf to make sure that they are getting the right kind of assistance.
As mentioned earlier, it is not uncommon for a simple call asking for information to go much further. One example of Childline's cooperation and assistance involved a woman phoning to find out where she could get extra powdered milk for her baby. Unfortunately, Childline learned that the child had been conceived through rape by a policeman, which the woman never reported. Childline helped the woman to take the case to court and the mother won child subsidy of 3000 baht per month. Unfortunately, she did not win the rape case.