OUR DEDICATED TEAM
OF VOLUNTEERS WORK
ENDLESSLY TO HELP THE
CHILDREN OF THAILAND
Childline Thailand Foundation (CTF)
runs a nationwide 24-hour telephone
helpline with an easy to remember
number – 1387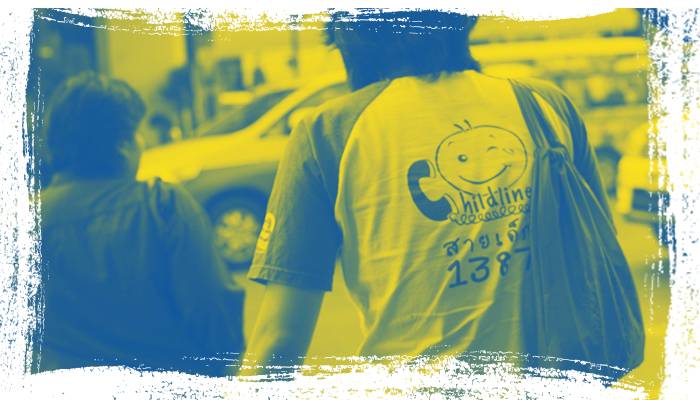 "WE BELIEVE THE CHILDREN OF THAILAND

SHOULD HAVE ACCESS TO TIMELY AND APPROPRIATE PROTECTION, HEALTH AND HUMAN SERVICES

TO INCREASE THEIR QUALITY OF LIFE"
At all times, children of Thailand should have access to timely and appropriate protection, health and human services to increase their quality of life.
To provide children in Thailand with trusted and reliable access to protection, health and human services, as is their right, and which the Thai Government adheres to through its ratification of the UN Convention on the Rights of a Child.
A commitment to transparency, integrity, equality, justice and child protection.